A Year on Game Jolt
During this year I have been taking part in the onegameamonth.com initiative.
All the games I have been making (except Sudden Fiction) have been uploaded onto the Game Jolt games portal. The main objective was just to get my games out there for people to play and get some feedback, see what works, what doesn't and learn how to make and finish things. I would then take one of these games to make into a more fully featured game next year.
I've pulled all the impression and revenue stats for the year together and it makes a chart.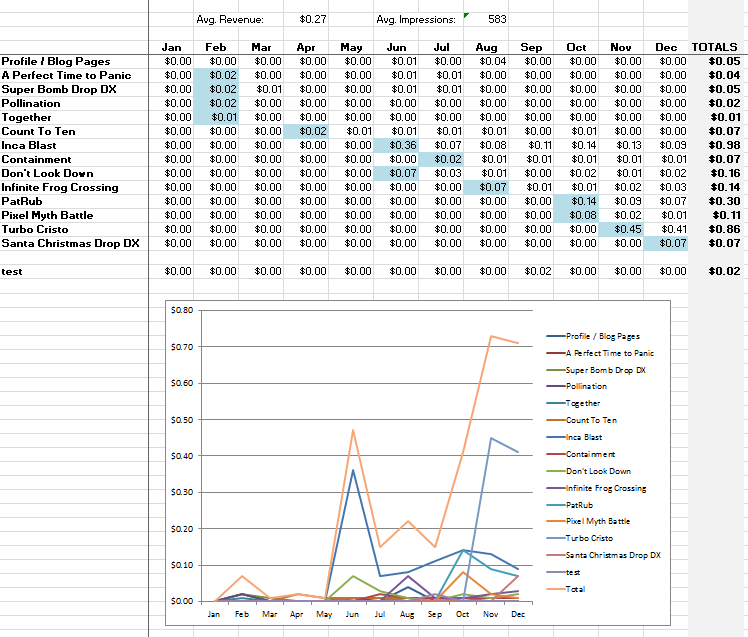 As you can probably see, I didn't start putting the games on Game Jolt until February and the first few months were pretty lean.
The two main spikes are the launches of Inca Blast and Turbo Cristo. Inca Blast was definitely my biggest success this year. Its now over 5 months since its launch and it is still getting played every day which is a great. PatRub is a more recent release but is still getting plays a couple of months later.
All this is very nice but I have only made just over $2 during the year which is obviously not enough to make a career. But I've been impressed with the community who give constructive feedback on whatever I've released.
The pay-off is that I've got a better idea of what I want to do in 2014.